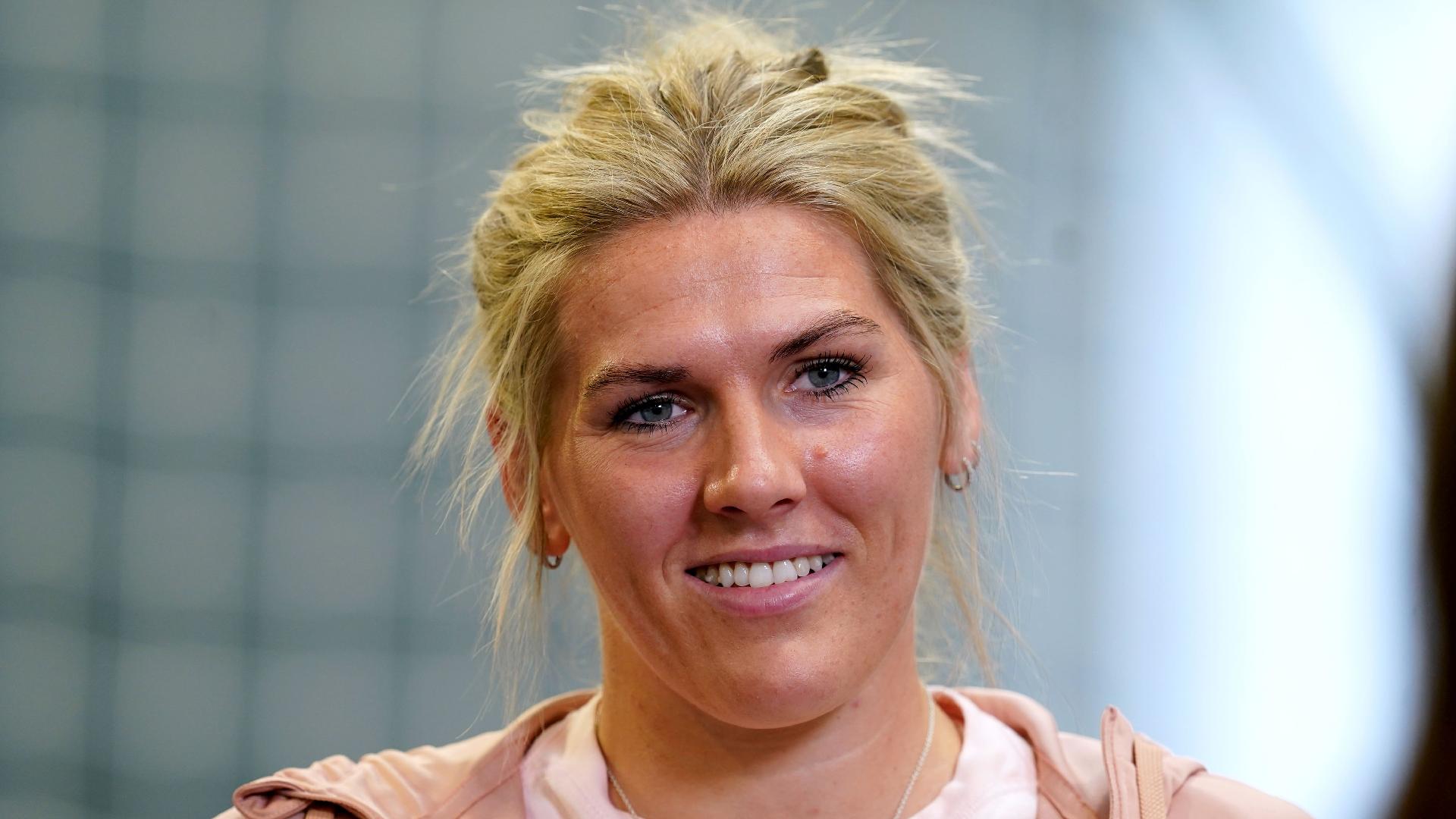 Bright confident of playing full part in England's World Cup bid
Millie Bright is confident she will be ready for England?s World Cup opener as she continues her recovery from knee surgery.
The defender, captain of the squad heading to the tournament in Australia and New Zealand in the absence of ACL injury victim Leah Williamson, underwent an operation after limping out of a Chelsea match in March.
While Bright expects Saturday?s World Cup warm-up game against Portugal in Milton Keynes will come too soon for a return to action, she is feeling positive about the Lionesses? opening Group D fixture against Haiti in Brisbane on July 22.
The 29-year-old, who has been doing individual work during the squad?s camp at St George?s Park, said: ?The knee?s really good.
?I think we are a little bit ahead (of schedule) actually. Coming into it, there?s a big chunk of time before the first game, so we?re really confident and everything is going exactly the way we wanted it to go.
?I think Saturday will be a little bit too soon. I?m not back with the girls yet and I don?t think we want to rush that. Obviously, we have a lot of time until the first game.?
Asked if she thought there was any danger of her being undercooked, Bright said: ?No, not at all.
?I think the amount of minutes I?ve played leading up to this has been ridiculous, through the roof, so if anything I feel mentally and physically fresher than I?ve ever felt.
?I can?t remember the last time I had longer than two weeks off. It?s been a fair few years now.
?A blessing in disguise I call it, that I?ve mentally and physically been able to completely just have a clean slate and let my body recover. I?ve played through many injuries but this one, I just couldn?t quite get there.?
There had been concern for Alex Greenwood after she went down with an injury during Tuesday?s training session.
But the Manchester City defender has said she ?will be OK?. She added: ?It is on the shin. It?s sore, but it?s football. It was a tackle, part of the game.?
Meanwhile, Aston Villa midfielder Lucy Staniforth has been added to England?s standby list in place of forward Jess Park, who is returning to Manchester City for rehabilitation on a shoulder injury.
Staniforth joins Maya Le Tissier on standby and both will remain with Sarina Wiegman?s 23-player squad until the Haiti match, with the European champions set to fly to Australia next Wednesday.
Staniforth said: ?I looked at my phone and saw it was Sarina.
?I kind of thought once the first week [of England?s pre-World Cup camp, which started on June 19] was out of the way, if there was any chance of getting brought in, it would be then. I was surprised obviously.
?I got her to repeat the whole tournament schedule again for me about three or four times. I just hadn?t followed it because I wasn?t involved. I was so out of the loop. I was buzzing. I wanted to get in the car quick and get straight down there.
?I was supposed to go to Ibiza with my mum on Monday, which is obviously very unfortunate.
?My mum was buzzing for me and of course wanted me to go. She wasn?t bothered about Ibiza. She will still go on her own.
?If anyone sees someone on their own in Ibiza, she?s looking for a bit of company!?