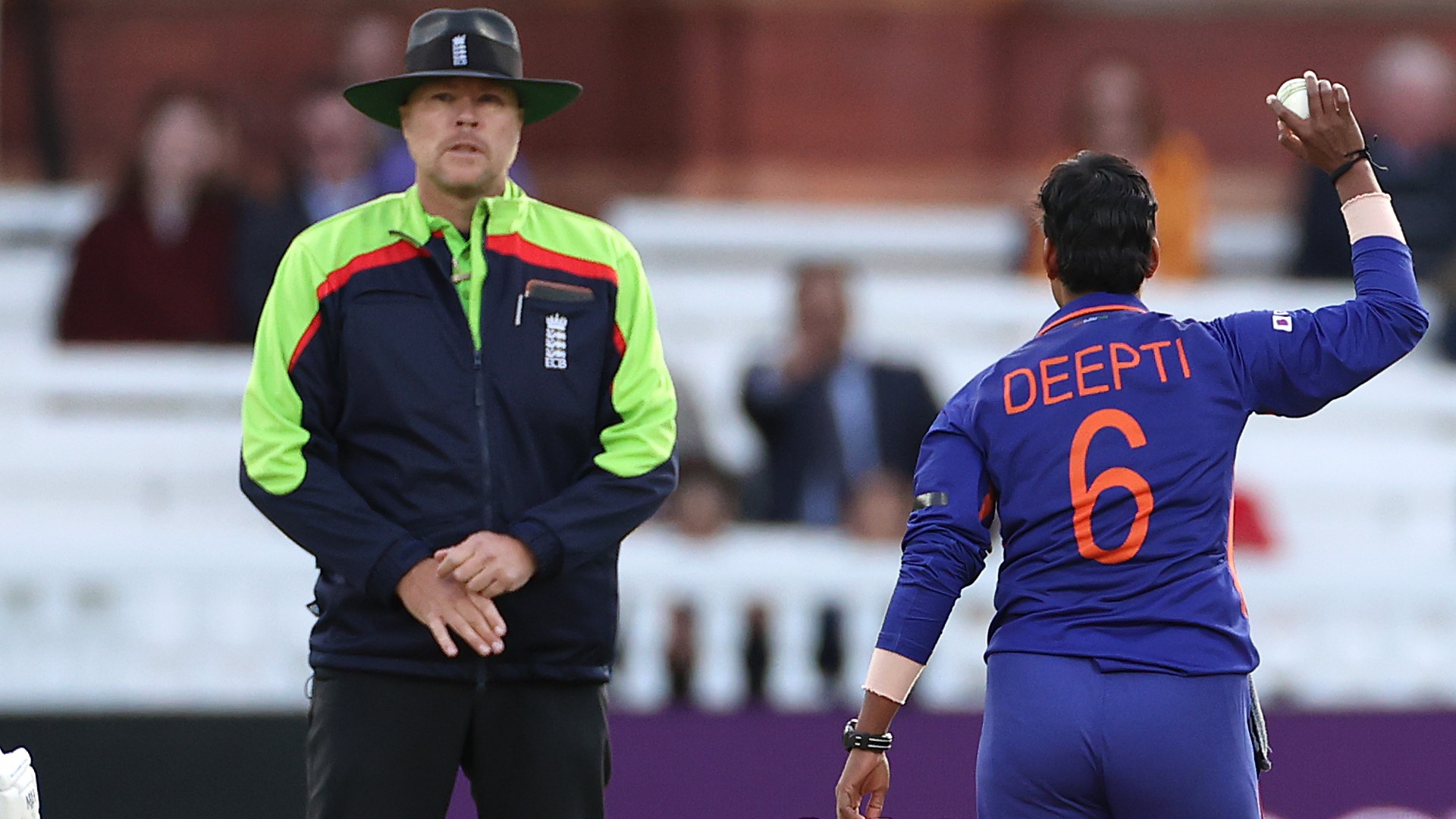 England captain Knight accuses India of lying over Dean 'Mankad'
England captain Heather Knight has accused India of lying after Deepti Sharma claimed Charlie Dean had been warned before being subjected to a 'Mankad' at Lord's on Saturday.
India sealed a 16-run win and a 3-0 ODI series whitewash when Deepti did not go through with her delivery stride, instead whipping off the bails with Dean out of her ground backing up.
Dean had to be consoled after a dismissal that was within the laws, but sparked a huge debate with many believing Deepti was out of order for not acting within the spirit of the game.
Deepti claimed Dean had been warned about leaving her crease.
She said: "Nothing, it was our plan because she repeatedly... we had warned her also. We did it according to the rules and guidelines."
Asked if a warning had been issued, she added: "Yes, yes definitely we did say because we told the umpires. But still she was there so we couldn't do anything."
Knight, who was not playing in the game as she recovers from hip surgery, says that was not the case.
She tweeted: "The game is over, Charlie was dismissed legitimately. India were deserved winners of the match and the series. But no warnings were given. They don't need to be given, so it hasn't made the dismissal any less legitimate?
"But if they're comfortable with the decision to affect [sic] the run out, India shouldn't feel the need to justify it by lying about warnings."
twitter:1573720360553533443
India skipper Harmanpreet Kaur stated after the game in London that she was not aware that Deepti was planning to 'Mankad' Dean.
She said: "No, I wasn't aware. And that's what I'm saying. I'm actually happy [Deepti] was aware because she was bowling from both ends in the middle and she knew [Dean] was going and I think it was her awareness."
Source : https://sportlive.appContact : support@sportlive.app